Martin's Links
---
Martin's List of Search-Engines / Martin's Liste der Such-Maschinen
---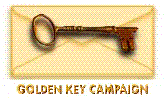 ---
AMIGA related links
Links innerhalb Deutschlands
Links zu Zeitschriften und Verlagen
Links zu Fernsehsendern
Links all around the World
Links to special Persons
Links zu deutschen Amiga-HÄändlern
Links zu grossen Computerfirmen
Telecomunication links
UNI* related links
Joblinks
Börsenlinks
... back to the Homepage / ... zurück zur Hauptseite
---
Amiga International
Aminet-Archiv in Paderborn
Phase 5
Die Offizielle #AmigaGER Homepage
NetBSD-Amiga
Linux/M68k
Amiga-Usergroup ?
Oberon Homepage
Motorola
M680X0 Family Information
VaporWare
QuikPak
Omnipresence International
Pure Amiga
The Amiga News and Resource Page
The AmigaDOS Online Reference Manual
Extensive "Amiga Stuff"
Amiga Net
Amiga Gateway
Amiga World
AmigaZone
NineMoons/Cronus
Amiga Club
Amiga Hardware Tips und Tricks
UAE
Toms Hacks
Dave Haynie Archives
Amiga Networking News
AmigaWorld
Amiga-News
Amiga Hard Ware
Amiga Nation
CyberGraphX Home Page
MakeCD Home Page
Amiga Pine Homepage ?

---
Wohnheim Heilmeyersteige
Wohnheim Wurmheim
Wohnheim Frauensteige
Wohnheim Sproll
WWW-Server in Deutschland
Reichelt Elektronik
Conrad Electronic
Pollin Electronic
Lange Schaltungsdienst
ADAC
VDE
Teletext im Internet (VideoText)
Werner
Stromtarife
D-Info ?
TeleInfo
DeTeMedien Teleauskunft
Klicktel Telefonauskunft
Branchenbuch.de
Branchenbuch.com
Quantum Infopool (PLZ, BLZ, KFZ...)
KochbuchOnlineSystem
MacUp
Versiontracker.com
Freeware.de
Shareware.de
LEO
Zweite Hand
Der Heisse Draht
IQ Anzeige
Zeig.de
Kostenlos.de

---
Heise : c't, ix, ELV
Addison-Wesley
Bertelsmann
Weka : Franzis , Magnamedia
Ehapa : Asterix
Springer
dtv
SZ
Amazon Books
Amazon.de (frueher Telebuch / ABC Buecherdatenbank)
J.F. Lehmanns
Kaiser Mail Order
Buch+Medien Online
TV-Today
News und Magazine (TU-Berlin)
Publikationen im WWW (TU-Clausthal)
E-Zine-List
AmigaOS

---
ARD
ZDF
RTL
RTL 2
PRO 7
WDR
BR
SAT 1
Kabel 1
VH-1
VOX
SWR
N 3
MDR
HR
ARTE
M-TV
ORF
DRS
3sat
BBC
CNN
NBC Superchannel
---
WhoWhere (Worldwide EMail-Search)
internet @ddress.finder
MetaEmailSearchAgent
People suchen
FTP-Search
Censorware Search Engine
Split Cycle Technology
SCSI 2 Specification
Emulex Fibre Channel
FireWire
The ultimate Band list
International Asterix Page
Chip Directory
The Ref
Blue Planet Tech Page
Europages - European Business Directory
SNT
ViPowER
Cru
Hybridzone
SSI
Lian-Li
Free-Stuff
Download.com
Freeware.com
Shareware.com
WinFiles
WinSite
FileMine
Filez
DaveCentral
Info-Mac
NoNags
TuCows
---
Christof Donat (TU Clausthal)
Andreas 'Bussi' Bussjaeger
Tobias 'tabt' Abt
Markus 'Lammy' Lamers
Mario 'padrino' Cattaneo
Christian 'Flowerpower' Buchner
Bernhard 'ZZA' Möllemann
Matthias 'DrMabuse' Lühr
Tino 'cdTv' Wildenhain
Robert 'Bird' Pudenz
Rene 'Rensk' Graf
Christoph 'Chrisdi' Dietz
Markus 'ill' Illenseer
Klaus 'giz' Weber
Georg 'Gio' Magschok
Peter 'Peti' Simons
Volker 'lefti' Schmidt
Ignatios Souvatzis
Carsten 'BodyLove' Schlote
Frank 'Phx' Wille
Mark Knibbs
Warren Block
Robert 'GaLaK' Weinhold
Anders Bakkevold
---
ADX
Alternate
AMIGA International Repair Center Serele
AmiPoint
AmiQuipment
Arlt
Arxon
AvNet
CeV Design
Cloanto
Computer & Zubeh?rversand Rainer Benda
Computerhandel & Digital-Print-Shop
Computer Corner
COOL bits
DCE
Digita
Eagle
EBV Elektronik
Electronic Cafe
Elaborate Bytes
e-matrix
Farnell
Feo Elektronik
Ferst
Fischer H & S
FKN-Systems
Future Electronics
GVP
Haage & Partner
Hastings Computer World
HATEC Gesellschaft f?r Elektronik GmbH
HD-Computer
HiSoft
HK
Game Corner
ie-computer
IWorks
KDH Datentechnik
Küster Datensysteme
Max
Maxon Computer
MicroniK
Microvitec
MINT-Data
M.O.M. Computersysteme Paweletz & Sellner GbR
MultiCom
Multimedia & Design
Newarc Electronics
NewTek
Nova Design
Oberland Computer
Pabst
Paxtron Corporation
Petsoff
Phase 5
Platin
Power Computing
ProDAD
ProVideo ?
RBM
RCS
Römer
RS Components
RT-Computer
Safe Harbor Computers
Schatztruhe
Segor
Sei
Siamese Systems / HiQ
Software Hut Inc.
Spoerle Electronic
Titan
TGV Haupt
Vesalia
Village Tronic
Wonder Computers
XanTiLon DaTaCom

---
Adaptec
Allied Telesyn
Amiga International
Apple
Arcon
Be
CISCO
Compaq
DEC
Eizo
Elsa
FIC
Fujitsu
Hewlett-Packard
Hitachi
IBM
Matsushita
Maxoptix
Maxtor
MetaBox / PiOS
Micropolis ?
Motorola
Nakamichi
NEC
Nokia
Oki
Olympus
Panasonic
Peacock
Philips
Pinnacle Micro
Pioneer
Plextor
Quantum
Rockwell
Seagate
Sharp
Siemens
SGI
Sony
SUN
Symbios
Texas Instruments
TKR
Toshiba
U.S. Robotics / 3com
Western Digital
Yamaha

---
Telekomunikationstarife im Vergleich der C'T
Billiger-Telefonieren

Mobilcom
Arcor
Esprit Telecom
o.tel.o
RSL Com
Interoute
EWE Tel
Hutchison
TelePassport
TelDaFax
Talkline
Debitel
KomTel
Tesion
Viag Interkom
Deutsche Telekom
... back to the Homepage / ... zurück zur Hauptseite
---
NetBSD
NetBSD-Amiga
OpenBSD
OpenBSD-Amiga
FreeBSD
BSDi
Linux
Linux.De
Linux.Com
Linux/M68k
ELKS Linux
LinuxPPC
Debian Linux
Ret Hat Linux
Suse Linux
Caldera Linux
Delix
commercial Linux products
Slackware
Turbo Linux
Stampede
Linux Links
Linux Start
Linux Fokus
1st Linux Search
Linux Research
Linux Today
Pro Linux
Leo Linux
LDP
LinuxApps
Happy Penguin
Linuxkb
Linux-Biz
Search Linux
freshmeat
slashdot
WebWatcher
AltOS
RootShell
BugTraq
Free Soft.Org
OpenSource
Free Software Foundation
KDE
Lesstif
Apache
NEdit
Pine
bzip2
perl
SSH
PGP
PNG
WU-ftpd
... back to the Homepage / ... zurück zur Hauptseite
---
---
exchange
winbis
stockmaster
teleserv
br
bank24
fnet
financial
cyber-finance
Quote.yahoo
finanzen.yahoo
finance.yahoo
Comdirect

---
---

This Page is still under construction (and probably will be forever)!
---




---
Stand 01.01.2012 Copyright &copy 1996-2023 by Martin Bertelsmann